XR Rikenon 45mm f2.8
This is the second part of My Cosina Lens Collection Series. My second Cosina lens is a pancake lens that was marketed by Ricoh as XR Rikenon 45mm f2.8. Though no literature on the Internet will show and point that it was made by Cosina, some Japanese forum sites indicate that it probably was and so was the Chinon 45mm f2.8 .
A publication of Popular Photography's July 1995 issue featured and reviewed the XR Rikenon 45 together with the Rikenon 55 f1.2 and had during that time a suggested list price of $149.00 and $275.00 respectively. It's conclusion of the Rikenon 45 was "Center sharpness was well above average at all apertures and a plain excellent performer – with quite a good closeup performance to boot".
This lens is designated as a Tessar type with 4 elements in 3 groups lens construction. It's mostly made of plastic thou it does have a metallic mount. It has 6 aperture blades and accepts 52mm filters. It weights at a paltry 52 grams. Close focus distance is 0.6 meter.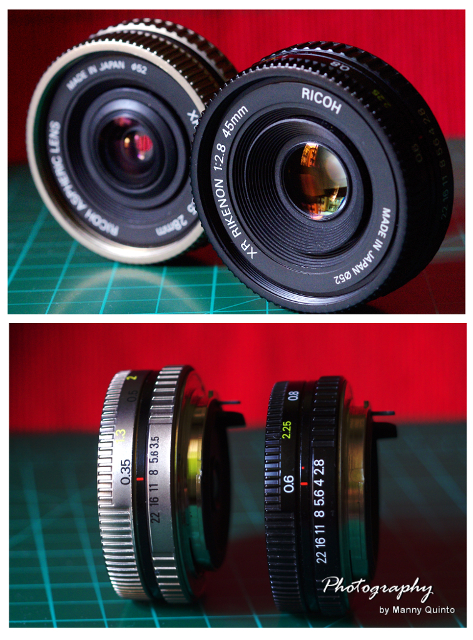 The lens might had been available earlier than believed based on published reports on Internet.  The unofficial guide to Ricoh cameras and Rikenon lenses specified a year of production (1996-97) and clearly the Popular Photography's publication contradicts this.  Never the less,  a year or two of production still contributes to its rarity. It's demise is probably due to market acceptance as the plastic construction was too much of a letdown as there were numerous alternative lenses that were better built by other manufacturers. During those period, all of  Japan's photographic industry were facing tremendous pressure to cut manufacturing cost and maximize profits due to low sales and margin  as the film camera market had reached its saturation point.
My copy of the lens was acquired locally online from another enthusiast photographer. Manual focusing was a bit fiddly since the lens was so tiny and the focus ring seems to have a bit of a play. It does not give a solid impression of a sturdy lens or have that smooth focusing and handling like the Takumars. Open-wide, the lens is sharp in the center and sharpens up further when stopping down. Optimum performance is achieved between f5.6 to f8. Overall, buy the lens if you see one at a bargain otherwise if you are a Pentax user buy the Pentax DA40-XS which is similar in construction with better coating and with auto-focus to boot.
-MCQ
Photo Gallery

Taken using a Pentax K-x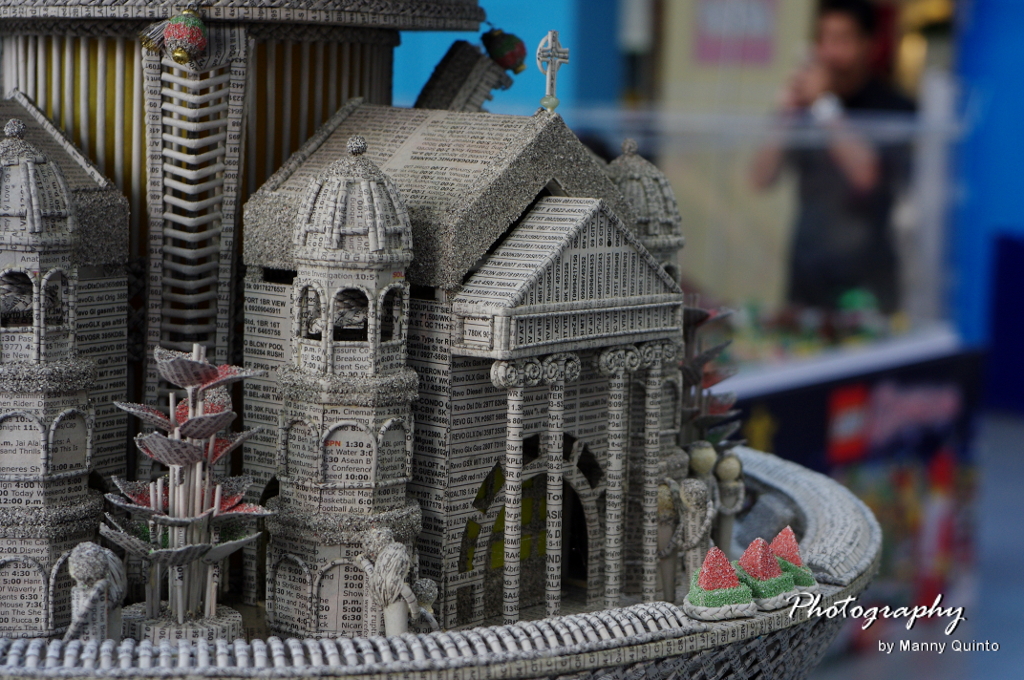 Taken using a Ricoh GXR A12