Voigtlander 90 APO Lanthar SLII
My next Cosina lens was just recently acquired when I was in Sim City, Hong Kong. I was about to leave the place when on the last minute asked a sales person if they had a Pentax mount of the CV 90 APO Lanthar SLii on display. It turns out that they do have one and we all know what happens next.
This lens was on my radar for quite a long time and previous visits to hunt this in Hong Kong turned out to be a futile attempt. I long dismissed the idea of acquiring one.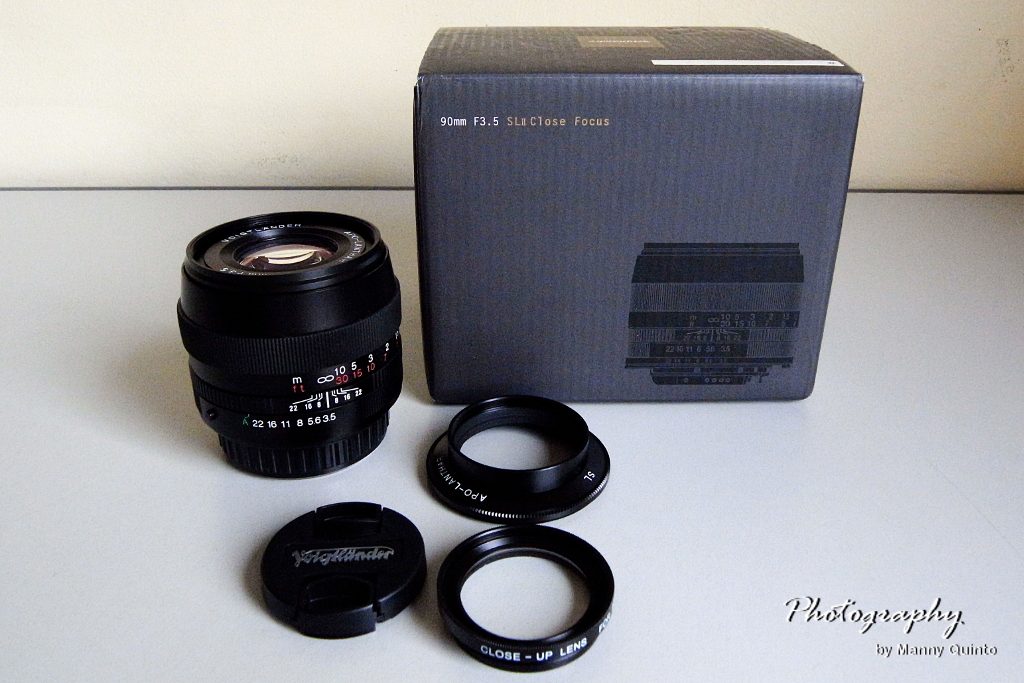 The Voigtlander 90 f3.5 APO Lanthar, was the last lens release in the series of SL II line. Too bad that the CV 125 and CV 180 SL I didn't made it to the series II incarnation. The old CV 90 had the chrome 49mm filter thread/hood bayonet which according to reports was a source of flare. It was fixed in the new version omitting the chrome and making it in all black finish.
Not too many were made in Pentax PKA mount and my copy was probably one of the last batch that were produced. I considered myself very lucky in possessing one of the few units left that were still available new for sale. There are still a few new units in Canon mount available for sale in you really tried to hunt down one and both Pentax and Nikon mounts are long been reported as depleted.
The lens has a 6 elements and 5 group construction and when using the supplied close-up lens makes it a 7 element and 5 groups. It has nine curved blades which contributes to its smooth bokeh and has 52mm filter thread and a separate screw-on hood (52-39mm). The 39mm close-up lens is mounted on top of the screw-on hood and a lens hood extension is also included. Minimum close-focus distance is 50cm and 32mm with the close-up lens attached. The lens is very compact and small for a 90mm and weights just 320 grams for an all metal lens.
The Voigthlander 90mm f3.5 is a very sharp optically capable lens. It's a joy to use for those who likes and appreciate manual focusing. Compared to other lens, yes it is a bit slow but cameras these days are equipped with good high ISO capability which sometimes, totally offsets the need for fast lenses. Personally, I prefer manual focusing lenses and will continue to use them until my eyesight makes it hard for me to focus accurately.
Sample Gallery